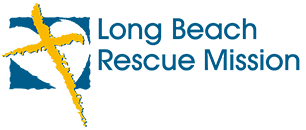 Long Beach Rescue Mission
1335 Pacific Avenue, Long Beach, CA 90813
(562) 591-1292 info@lbrm.org


Website: http://lbrm.org/

Multi-Service Center
To sign up for shelter or housing
IF YOU ARE OR SOMEONE YOU KNOW IS CURRENTLY EXPERIENCING HOMELESSNESS, PLEASE CONTACT THE MULTI-SERVICE CENTER (MSC).
MULTI-SERVICE CENTER
1301 W. 12th Street
Long Beach, California 90813
Phone: (562) 570-4500
Long Beach Multi-Service Center Hours of OperationDay of the WeekHours
Monday8:30 a.m. - 4:00 p.m.
Tuesday8:30 a.m. - 4:00 p.m.
Wednesday8:30 a.m. - 4:00 p.m.
Thursday8:30 a.m. - 2:00 p.m.
Friday8:30 a.m. - 4:00 p.m.

The MSC provides the following services to individuals and families experiencing homelessness: outreach services, intake and assessment services, case management, as well as referrals to shelters and other social service programs.


Century Villages at Cabrillo
CVC was founded as a collaborative effort of many players who shared a common vision of addressing the problem of homelessness in unprecedented fashion. This spirit of collaboration persists today across CVC and its many partners, including private investors, public agencies, government authorities, and private nonprofit organizations.
CVCS award winning community features the following amenities:
Park-like campus setting
24 hour secure entry
Recreational areas including basketball court, volleyball court, playgrounds, and open space
Social hall and tenant gathering space
Convenience store
Laundry facilities
Community gardens
Career center
Outpatient health clinic for veterans
Affordable telecommunication services including high speed internet, cable TV, and telephone
Supportive services through our collaborative network
Website: http://centuryvillages.org/about/